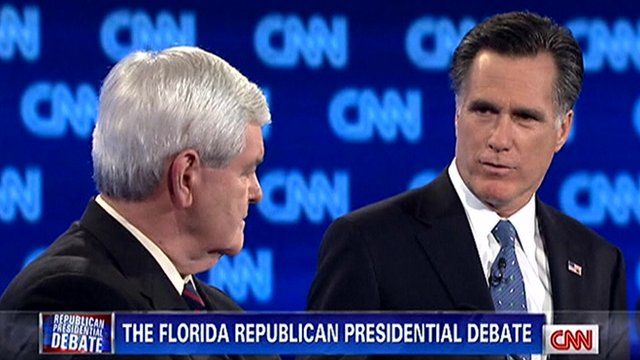 Video
Republicans spar over immigration
Republican front-runners Mitt Romney and Newt Gingrich have clashed over immigration at a debate in Florida, the last before the key state's primary.
While pledging he would not deport long-term illegal immigrants, Mr Gingrich accused Mr Romney of being the most anti-immigrant candidate.
Mr Romney labelled Mr Gingrich's claim "repulsive" and accused him of using "highly charged epithets".