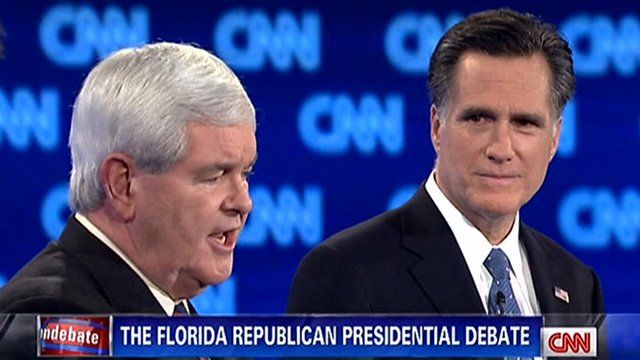 Video
Republicans clash over investments
Mitt Romney and Newt Gingrich have tussled over the nature of their investments at a debate in Florida, the last before the key state's primary.
The two Republican front-runners clashed over federal mortgage lenders Fannie Mae and Freddie Mac.
Former House Speaker Mr Gingrich said Mr Romney had been making money from investments in funds that were "foreclosing on Floridians".
Mr Romney hit back saying his rival had also invested in mutual funds with the two lenders, which many Republicans blame for the housing crisis.