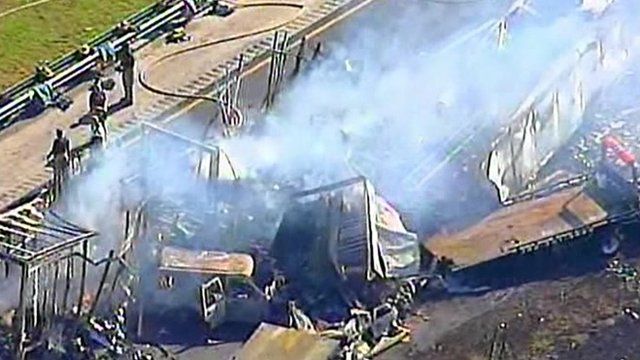 Video
Florida crash: 10 killed in multi-vehicle pile-up
At least 10 people have been killed in a multi-vehicle crash on a highway in the American state of Florida.
The pile-up occurred before dawn on Interstate 75 near Gainesville. Reports say it involved at least 12 cars and six trucks.
The road was shrouded in a cloud of thick smoke caused by a bush fire.
At least 18 people were taken to hospital and wreckage was strewn for nearly a mile (1.6km) along the road.
Tom Esslemont reports.