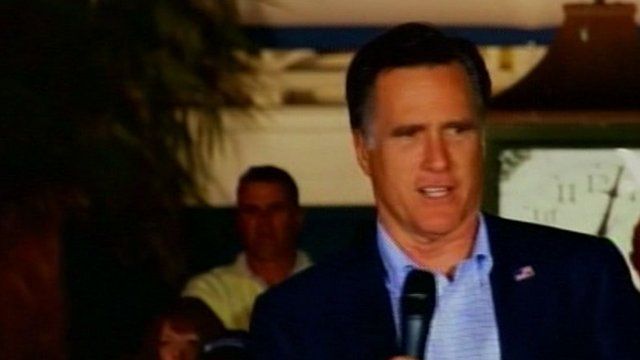 Video
Romney breaks into song on campaign trail in Florida
Republican presidential candidate Mitt Romney burst into song with a rendition of America the Brave at a campaign event in The Villages, Florida, on Monday night.
He has repeatedly said that the song is one of his favourite patriotic anthems and has often quoted from it on the campaign trail.
The former Massachusetts governor has a solid double-digit lead over Newt Gingrich in eve-of-vote opinion polls ahead of Florida's high-stakes primary election.
The swing state is the fourth and largest state so far to hold a nominating contest, as Republicans look to select their candidate to challenge Barack Obama for the White House.
Go to next video: Obama bursts into song