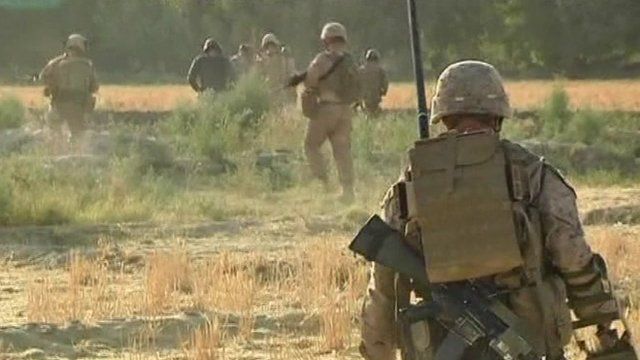 Video
US hopes for early end to combat role in Afghanistan
The US Defence Secretary, Leon Panetta, says he hopes American troops in Afghanistan can end their combat role by as early as the middle of 2013, 18 months before the Nato mission in the country is due to end.
Mr Panetta wants US forces to switch from fighting, to providing training and assistance for Afghan forces by mid to late 2013.
Steve Kingstone reports.
Go to next video: US Defence Secretary on new military focus