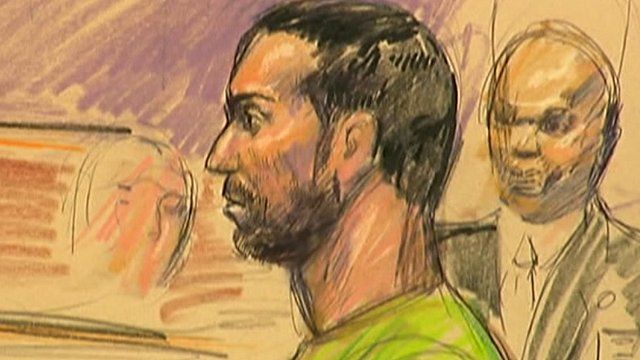 Video
FBI in US Capitol 'terror' sting operation
The FBI and US police have arrested a man they say was aiming to carry out a suicide attack near the Capitol building in Washington DC.
Amine El Khalifi, 29, of Alexandria, Virginia was detained in a sting operation. US law enforcement officials have said there was never any threat to the public.
The BBC's Daniel Griffiths reports.