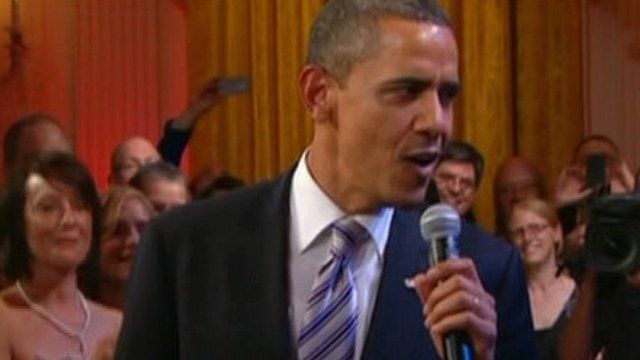 Video
President Obama sings the blues
To mark America's Black History Month, a blues concert was held at the Whitehouse, featuring Mick Jagger and B.B. King.
As the blues legends sang, President Obama took the mic and sang about his home town, as Steve Kingstone reports.
Courtesy: "PBS/In Performance at the White House: Red, White And Blues".
Go to next video: Obama sings with blues legend