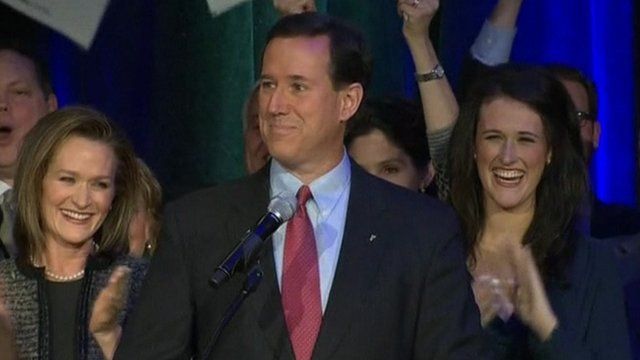 Video
Santorum: Michigan, I love you back
US Republican candidate Rick Santorum, who came a close second in the Michigan primary election, said he saw the result as a victory.
"A month ago they didn't know who we are but they do now," Mr Santorum told supporters.
"We came into the backyard of one of my opponents in a race that everyone said, 'well, just ignore it, you have really no chance here'."
The front runner for the Republican presidential nomination, Mitt Romney, won the primary election in Michigan, his home state.