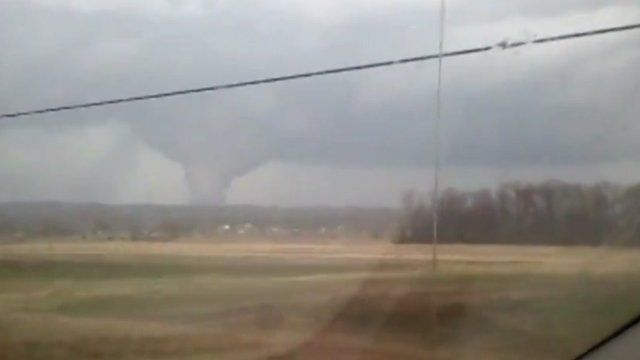 Video
At least 27 dead as tornadoes sweep across US states
A series of powerful storms and tornadoes have killed at least 27 people in the US states of Indiana, Kentucky and Ohio, officials say.
Local police confirmed that 13 people died as tornadoes swept across three counties in Indiana.
Twelve more died in Kentucky, with two fatalities in Ohio. Earlier, tornadoes hit Alabama, causing widespread damage.
Philippa Thomas reports.
Go to next video: Tornadoes claim lives in US