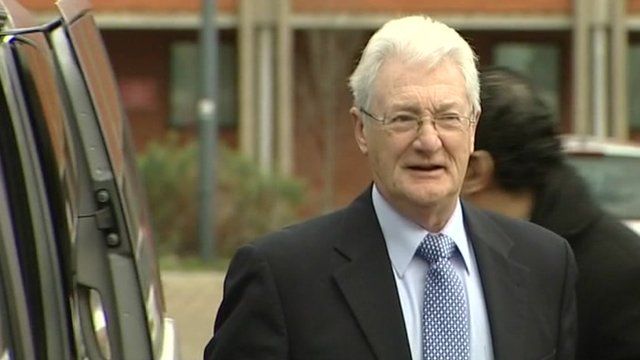 Video
Christopher Tappin refused bail in Texas
Christopher Tappin, the retired British businessman extradited to the United States on arms dealing charges, has been refused bail on the grounds that he "poses a flight risk".
His wife has called the decision "an outrage".
Mr Tappin denies charges of trying to sell batteries for surface-to-air missiles to Iran.
Warren Gutierrez, a local tv reporter who was at the bail hearing in El Paso, Texas, told the BBC that the judge's initial comments had looked promising for Mr Tappin, who appeared in court "in shackles".
Go to next video: Briton Chris Tappin seeks bail