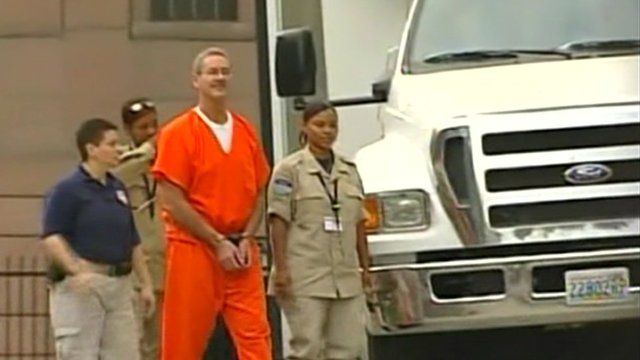 Video
Allen Stanford found guilty in $7bn Ponzi scheme
Financier and cricket mogul Allen Stanford has been found guilty by a court in Houston, Texas, of running a $7bn Ponzi scheme.
Stanford, 61, was convicted on 13 of the 14 charges.
He had pleaded not guilty to defrauding some 30,000 investors with bogus investments through his Stanford International Bank in Antigua to fund a lavish lifestyle.
His lawyer says he expects to appeal the verdict.
Caroline Hepker reports from New York.