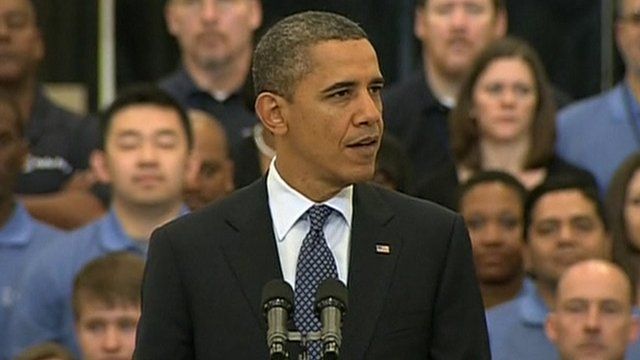 Video
President Barack Obama upbeat on US job growth
February saw 227,000 new jobs created in the US, while the unemployment rate stayed at 8.3%, according to official figures from the Labor Department.
Speaking after the figures emerged, President Barack Obama said that there was still "a lot of work to do before everybody who wants a good job can find one".
But the US economy was getting stronger and people should be confident of "better days ahead", he added.
Go to next video: Has the bailout worked for Americans?