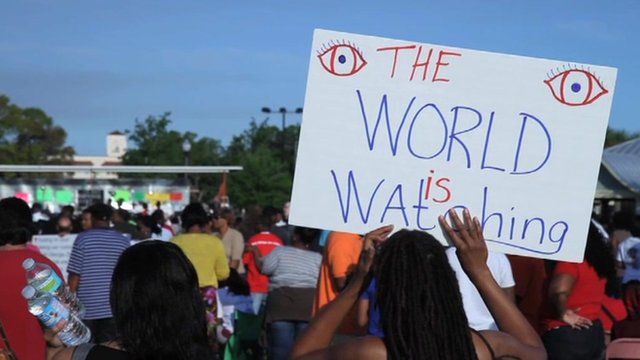 Video
Sanford's week in the spotlight amid Trayvon protests
It has been an extraordinary week in Sanford, Florida, where protests against the death of a black teen who was shot by a self-appointed town watch patrolman have gathered momentum.
Seventeen-year-old Trayvon Martin died more than three and-a-half weeks ago but, on Thursday, thousands of Sanford residents were joined by protesters from around the country for a rally.
The BBC's Paul Adams, in Sanford, looks back on the past week.
Go to next video: Sharpton: We want Zimmerman charged