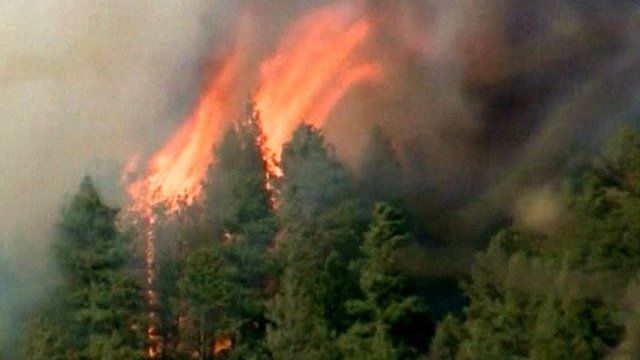 Video
One dead as wildfires sweep through Colorado
One person has been found dead in wildfires which burned out of control in the US state of Colorado.
Hundreds of homes had to be evacuated, and at least five houses were destroyed in the blaze, near the city of Denver.
The fire was driven by wind and spread across more than four miles (6.4km) within just a few hours.
Go to next video: Many homes lost in Texas wildfires