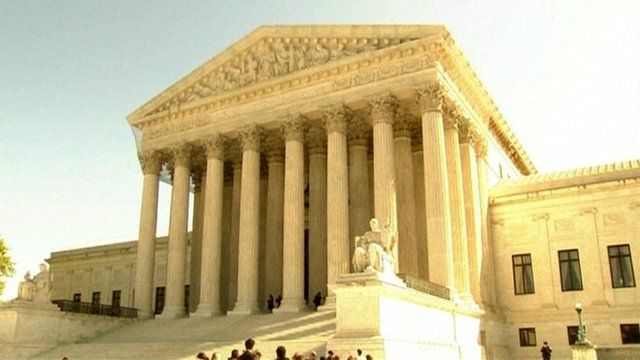 Video
Audio: US healthcare law at the US Supreme Court
Conservative justices of the US Supreme Court have questioned whether the US government has the power to penalise Americans who have no medical cover.
The weighty question of the provision at the core of President Barack Obama's 2010 healthcare reform was under the microscope on day two of the hearing.
The nine judges spent about two hours grilling attorneys on the hotly disputed individual mandate.
In this excerpt of the opening exchanges of the second day of the hearing, US Solicitor General Donald Verrilli begins his argument amid pointed questioning from the bench.
A full audio account of the day's argument can be be found on the Supreme Court's website.