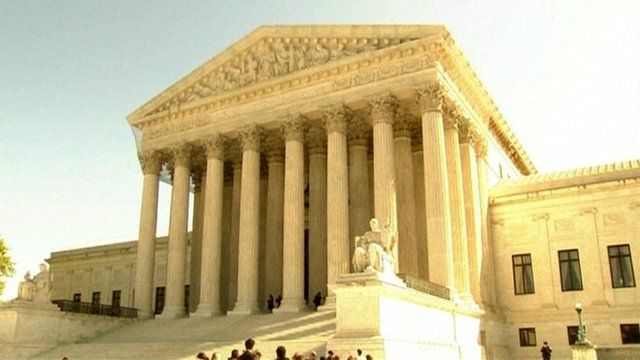 Video
Supreme Court ends three-day Obama healthcare debate
The US Supreme Court has heard final arguments on President Obama's healthcare bill, debating whether it could stand if a key measure is cut.
A lawyer for 26 states challenging the law said the rest of the bill was untenable if the legal requirement to buy health insurance was struck down.
The justices have heard three days of argument on the Affordable Care Act, the longest such debate in years.
In this excerpt of the exchanges on Wednesday the law's challengers told the court that, without the so-called individual mandate, the law could not function in the way Congress intended and thus the whole bill must be scrapped.
"If the individual mandate is unconstitutional then the rest of the act cannot stand," said Paul Clement, the lawyer representing the opposition.
A full audio account of the day's argument can be be found on the Supreme Court's website.
Go to next video: Health protesters chant outside court