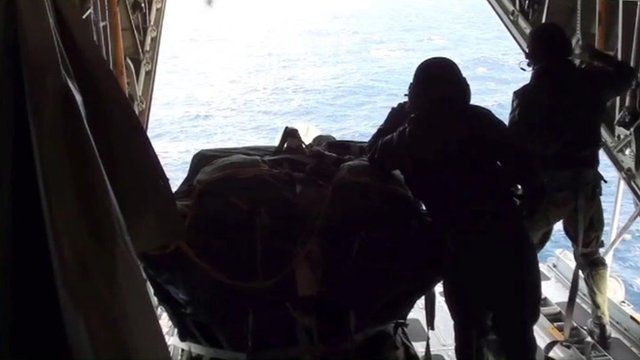 Video
US coastguard drops supplies to yacht crew members
A rescue operation is underway in the Pacific Ocean after three British sailors and an Australian yachtsman were injured while competing in a Round-The-World Yacht Race.
Poor weather conditions have delayed the operation but the coastguard has been able to drop medical supplies down to the vessel.
It is believed a large wave washed over the Geraldton Western Australia yacht, sweeping away equipment and knocking out its steering mounting.
Go to next video: Coastguard drops supplies to crew