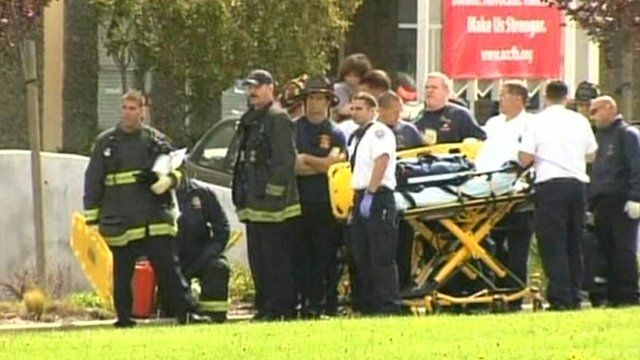 Video
Police identify suspect in Oakland shooting
A man believed to have shot dead seven people and injured three others at a California college has been named by police as 43-year-old One Goh.
Oakland police chief Howard Jordan said the gunman had opened fire in a classroom at Oikos University.
The suspect, a former student at the college, surrendered at a supermarket in nearby Alameda city.
Peter Bowes reports