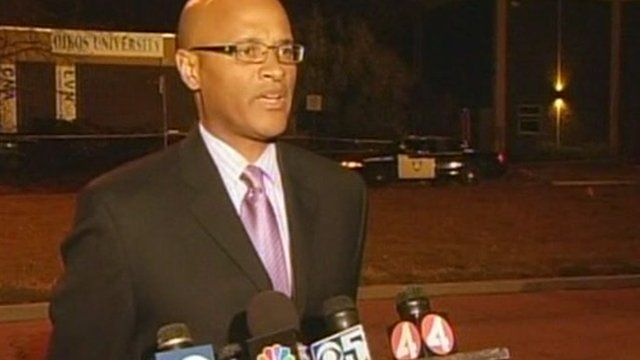 Video
US gunman upset with university staff, say Oakland police
The man who allegedly shot seven people dead and injured three more at a university in Oakland, was targeting a female school administrator, police have said.
Oakland Police Chief Howard Jordan said that One L Goh began shooting randomly when he discovered the staff member was not there.
"We do know that he was upset at administrators at the school. We do know that he was upset with several students here because of the way he was treated when he was enrolled here two months ago," he added.
The suspect surrendered at a supermarket in nearby Alameda city.
Go to next video: Police identify suspect in shooting