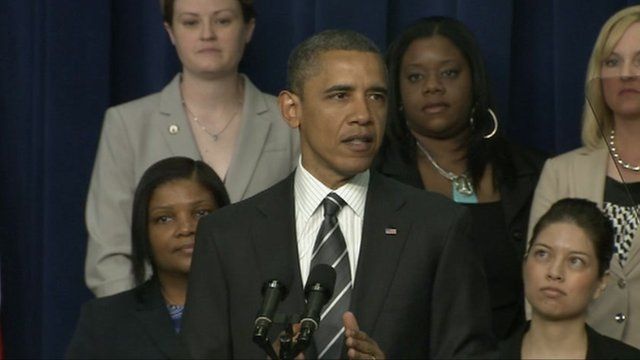 Video
Obama: 'More work' needed on jobs
US President Barack Obama says there is "more work to be done" to secure a robust economic recovery, as he addressed a women's forum at the White House.
On Friday, Department of Labor figures showed that only 120,000 new jobs had been created in March, below many analysts' expectations.
Some analysts say the numbers suggest that the burst of economic activity spurred on by a mild winter is beginning to wear off. But the figures have been seized on by the president's opponents who say they are a sign of his poor management of the economy.