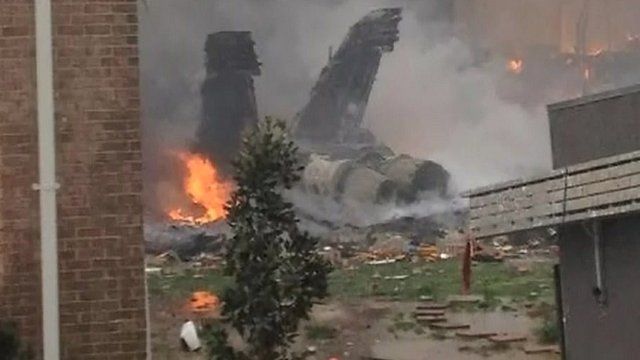 Video
US Navy jet crashes into Virginia apartments
At least seven people have been injured after a US Navy F-18 jet crashed into an apartment building in Virginia, shortly after taking off.
Both crew members managed to eject safely before the plane came down, from what a US Navy spokesman said appeared to be "a catastrophic mechanical failure".
Emergency workers are continuing to search the building for three people who are unaccounted for, but six of the seven people admitted to hospital have already been released.
Steve Kingstone reports from Washington.