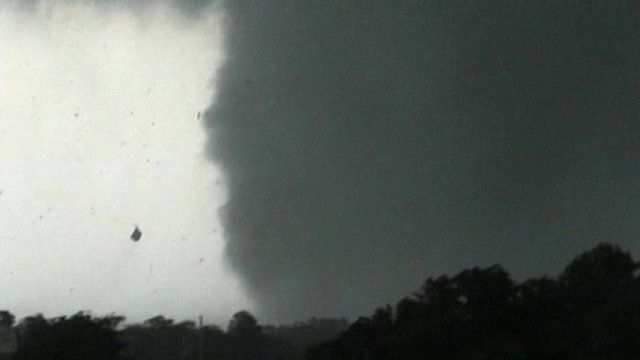 Video
Tornado warning across US Midwest
Severe storms are threatening to bring more tornadoes to a large part of the US Midwest, forecasters are warning.
More than 60 tornadoes have already been reported in the states of Oklahoma, Kansas, Nebraska and Iowa, with an area ranging from Texas to Minnesota now on alert.
Wendy Urquhart reports.
Go to next video: US tornado flings trucks through the air