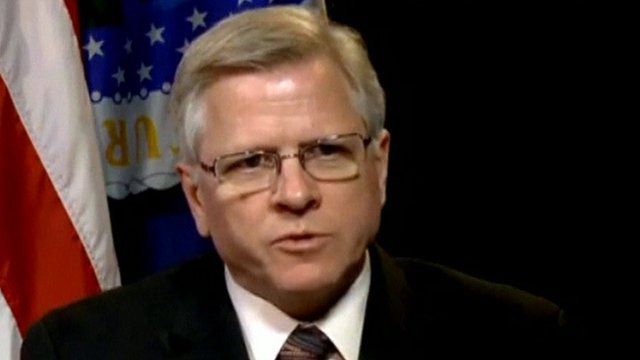 Video
California BSE cow 'did not enter food supply'
A dairy cow in California has been found to have bovine spongiform encephalopathy, or "mad cow" disease, the US Department of Agriculture has confirmed.
The diagnosis, the fourth in the US and its first since 2006, would not affect beef exports, the department's chief veterinary officer John Clifford said.
Mr Clifford also sought to play down fears over food safety, saying "this particular animal did not enter the food supply at any time".