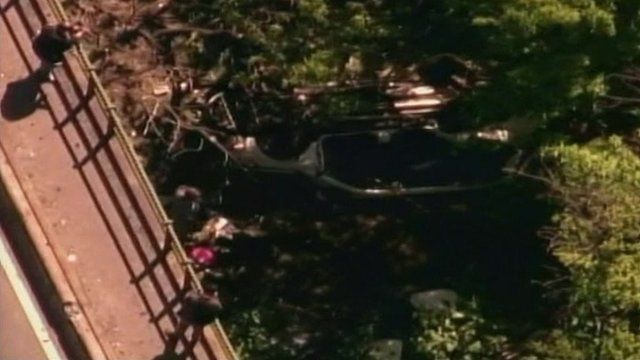 Video
Seven killed in Bronx Zoo crash
Seven people, including three children, have been killed after their car fell than 50 feet into the grounds of the Bronx Zoo in New York.
The victims have been confirmed as Jacob Nunez, 85, Ana Julia Martinez, 81, their daughters Maria Gonzalez, 45, and Maria Nunez, 39, and their daughters Jocelyn Gonzalez, 10, Niely Rosario, 7, and Marly Rosario, 3.
This video features FDNY Deputy Chief Ronald Werner, and the son of driver Maria Gonzalez.