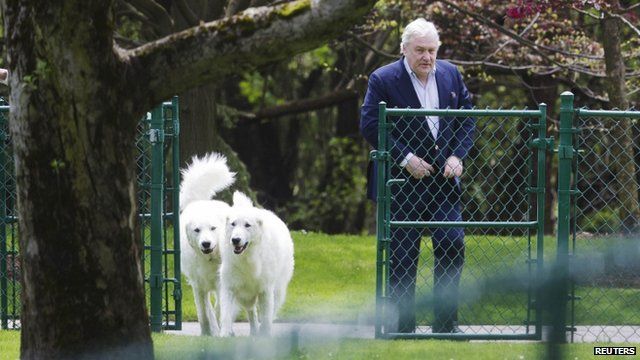 Video
Media mogul Conrad Black welcomed home in Canada
Former media mogul Conrad Black has been released from prison in Miami after serving just over three years for defrauding investors.
Black, 67, who controlled an empire including the Daily Telegraph in the UK, and US papers including the Chicago Sun-Times, travelled to Canada shortly after he was freed.
His wife, Barbara Amiel, pet dogs greeted him as he arrived at his estate in the Bridle Path area of Toronto.
The BBC's Tim Willcox has more details.