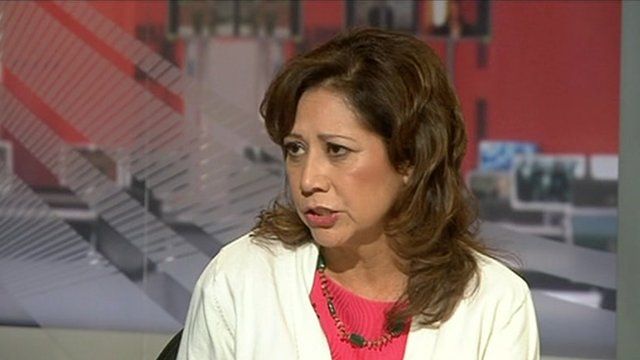 Video
US labour chief Hilda Solis: We need to help teachers
The US economy added 115,000 jobs in April, fewer than expected, bringing the country's unemployment rate to 8.1%.
US Secretary of Labor Hilda Solis tells the BBC's Jane O'Brien that a lower percentage of people are looking for work in the US, partially because of younger people staying in school longer and Baby Boomers leaving the workforce to retire.
Ms Solis says the Obama administration has worked diligently on improving the employment situation but will continue its efforts, especially in education.
"We do need to help teachers because they are the ones who are going to impact future young educators and young people who go out looking for work," she said.