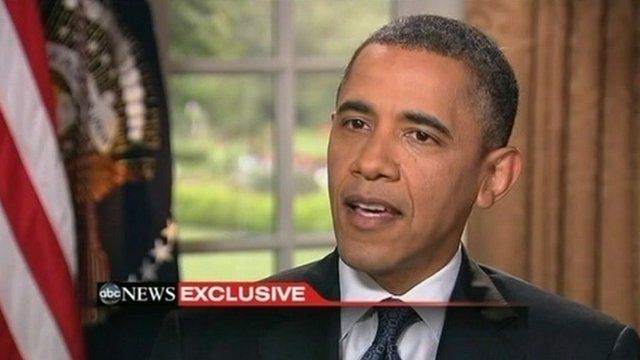 Video
Obama's gay marriage backing gamble
US President Barack Obama has ended months of hedging on the issue of gay marriage by saying he thinks same-sex couples should be able to wed.
He has become the first sitting US president to back gay marriage.
Mitt Romney, the Republican who is set to challenge Mr Obama for the White House in November's elections, promptly said he was against gay marriage.
But what is the a political risk to Mr Obama's declaration? A Gallup poll on Tuesday suggested that 50% of Americans were in favour of legalising gay marriage - a slightly lower proportion than last year - while 48% said they would oppose such a move.
Steve Kingstone reports.
Go to next video: Obama supports same-sex marriage