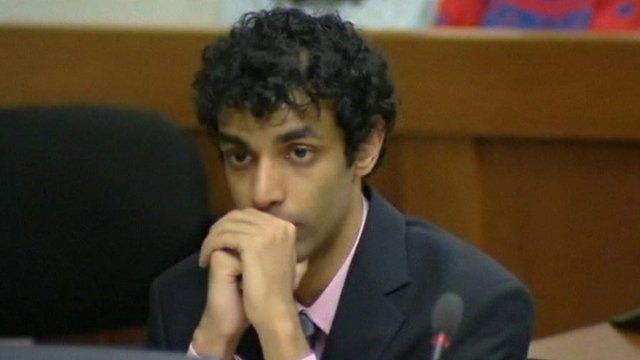 Video
Rutgers webcam spy Dharun Ravi sentenced to 30 days
A US student convicted of using a webcam to secretly film his room-mate in a gay encounter has been sentenced to 30 days in prison.
Dharun Ravi, 20, a former undergraduate at New Jersey's state university, could have faced up to 10 years in jail.
Tyler Clementi, 18, killed himself days after he was filmed kissing another man in a dorm room in September 2010.
Tom Esslemont reports.