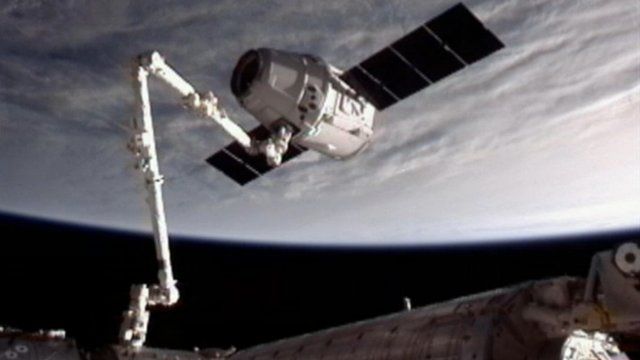 Video
Space station gets 'a dragon by the tail'
The first commercial cargo ship to visit the space station has been grabbed by the orbiting lab's robotic arm.
Dragon has been built by the California firm SpaceX and is carrying half a tonne of food and other stores for the ISS astronauts.
After the successful grab, US astronaut Donald Pettit said: "Looks like we got us a dragon by the tail."