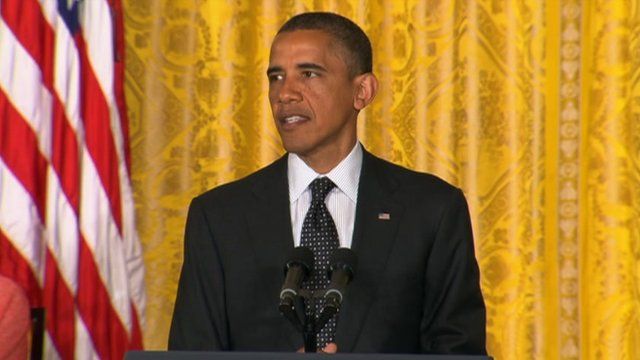 Video
Obama attracts criticism over 'Polish death camp' gaffe
US President Barack Obama referred to a "Polish death camp" on Tuesday during a ceremony at the White House while awarding the Medal of Freedom to Jan Karski, a Polish war hero.
A White House spokesman said the president "misspoke".
Polish Prime Minister Donald Tusk called Mr Obama's words a "distortion of history", adding that he believed the US was "capable of a stronger reaction" than the White House statement.
On Tuesday, 12 others also received the Medal of Freedom, America's highest civilian honour, in recognition of their contribution to society.