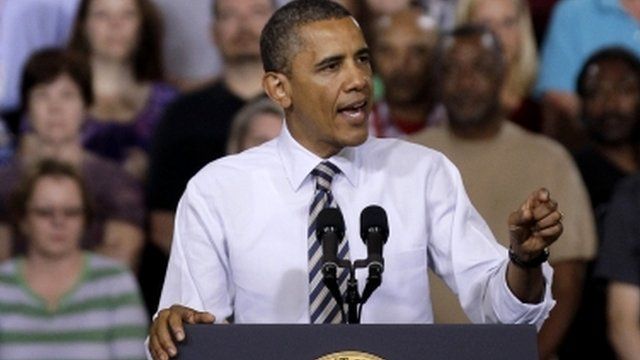 Video
President Obama on US economy: 'We're still fighting back'
The US unemployment rate has risen to 8.2%, casting further doubt on the strength of the economic recovery.
There were 69,000 new jobs in May, the smallest number of vacancies since May 2011.
Speaking in Minnesota, President Barack Obama said ''we are still fighting our way back from the worst economic crisis since the Great Depression''.
He added that the US economy is growing again, but ''not as fast as we want it to grow''.
Go to next video: Obama: Growth and jobs G8's priority