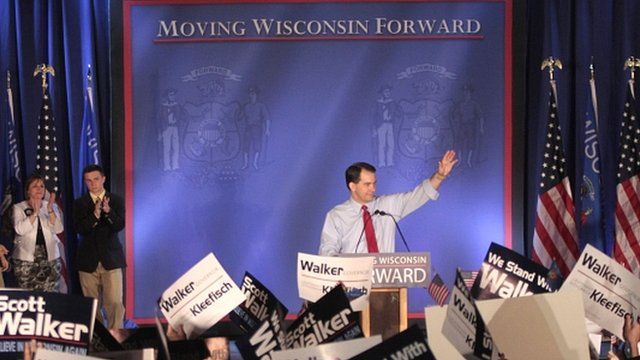 Video
US elections: Republican governor survives Wisconsin recall
After a face-off with a Democrat rival, the Republican governor in the state of Wisconsin has survived a recall vote.
Republican Scott Walker provoked anger with his reforms to public sector pay and trades union rights.
Wisconsin helped elect Barack Obama as president in 2008, but swung back to the Republicans during the vote for governor in 2010.
Momentum is with the Republicans now that they have held onto this seat, as Jonny Dymond reports.