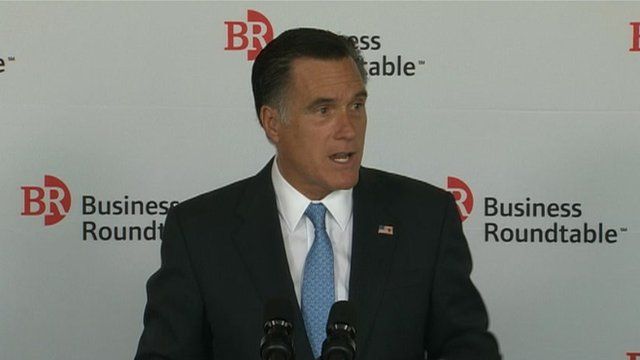 Video
Mitt Romney laments 'tepid and unfortunate' US recovery
US Republican presidential candidate Mitt Romney has told business leaders that the "tepid and unfortunate" recovery "breaks my heart".
Speaking in Washington DC, he said President Barack Obama's policies on healthcare, energy and trade, as well as other issues, comprised an "anti-business, anti-job agenda", adding that he believed the president did not understand how the private sector works.
Mr Romney, who is to challenge Mr Obama for the White House in November's presidential elections, has made his business experience a key message in his campaign.
Mr Obama is expected to address economic issues in a speech in Cleveland, Ohio, on Thursday.
Go to next video: The biggest dam removal in US history