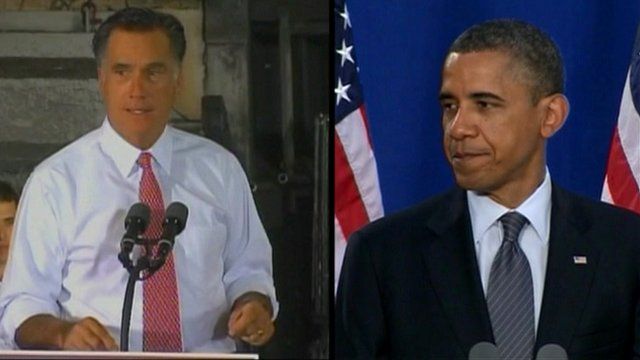 Video
Obama and Romney offer US voters election choice
US President Barack Obama and his Republican rival Mitt Romney have laid out competing visions of the road to recovery in back-to-back speeches in the battleground state of Ohio.
Mr Obama offered what aides called a "framing" of "two very different visions" facing US voters in November.
Mr Romney accused the president of failing to deliver economic recovery, saying "talk is cheap".
The two men will face each other in November's general election.
Steven Kingstone reports.
Go to next video: Romney laments 'tepid' US recovery