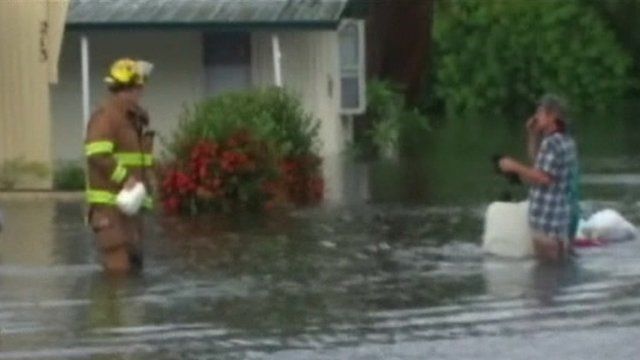 Video
Tropical Storm Debby brings flooding to Florida
Tropical Storm Debby has started to make its presence felt in parts of Florida.
Mariners Cove Mobile trailer park, near Tampa, had to be evacuated on Sunday due to flooding.
Debby is the first named storm of 2012 to move into the Gulf of Mexico and the maximum wind speed has been 50 mph (85 kph).