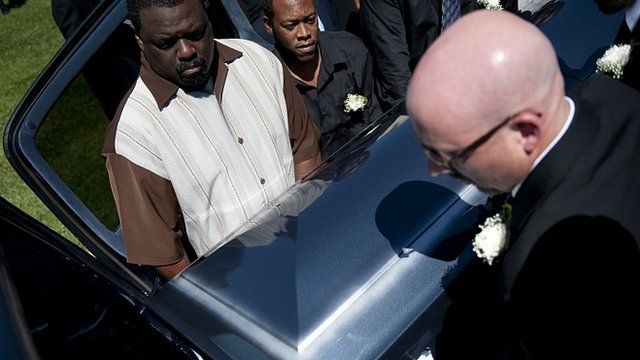 Video
Tributes paid at Rodney King funeral in Los Angeles
The funeral has taken place in Los Angeles of Rodney King, whose beating by white policemen led to deadly riots in the US city 20 years ago.
The Rev Al Sharpton delivered the eulogy at Forest Lawn Hollywood Hills. He said that Rodney King "turned the tide and tried to call the country to a better place".
Mr King's daughter, Laura, said she was proud of her father.
Rodney King was found dead at the bottom of a swimming pool last month at the age of 47. There was no sign of foul play.
Mr King's famous words during the riots, "Can we all get along?", were embroidered on the lid of the coffin, next to his portrait.
Go to next video: Twentieth anniversary of the LA riots