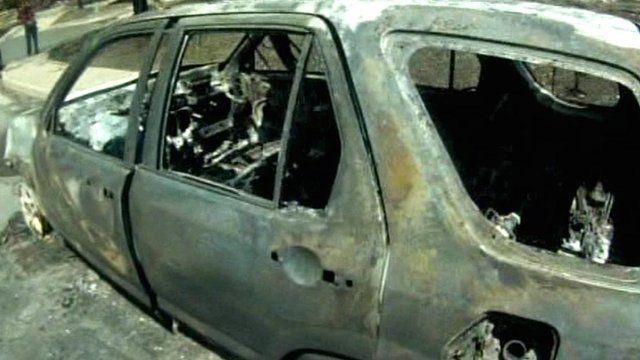 Video
Colorado fires: 'Heart-wrenching'
Residents have been allowed to return to what remains of their homes in Colorado Springs, after the most destructive wildfire in Colorado history.
Firefighters say they are now getting the upper hand in tackling the blaze, which has left two people dead.
One man said it was heart-wrenching that there was no longer a place to call home.
Go to next video: Colorado wildfire: Amateur video