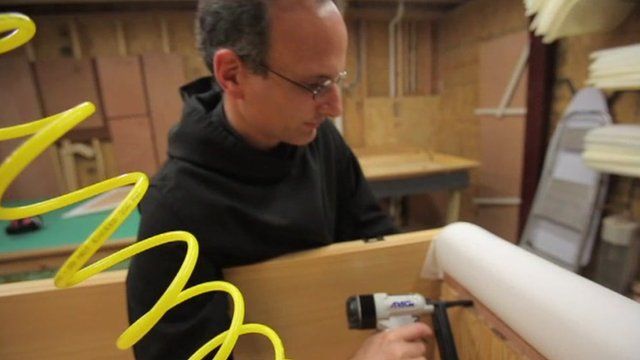 Video
Monks lifting lid on coffin row in Louisiana
From beer to jam monasteries have long been engines of industry, but now the work of some Benedictine monks in Louisiana has landed them in a legal battle.
At the Saint Joseph Abbey coffins have always been built for personal use and five years ago the monks decided to make a business out of it.
This did not sit well with local funeral directors and now the fight is making its way through the courts.
Paul Adams reports.
Go to next video: Yorkshire monks return to brewing beer