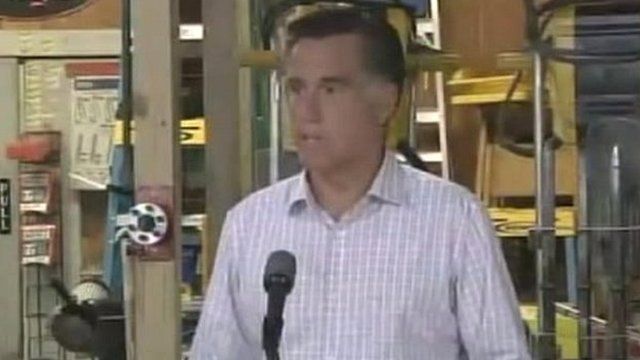 Video
Romney attacks Obama over US unemployment figures
Mitt Romney has attacked President Obama's economic policies following the release of the latest US jobs figures.
The Republican presidential candidate said the results for June, which showed the unemployment rate unchanged at 8.2%, was "another kick in the gut for middle class families".
Mr Romney insisted Barack Obama's policies had failed to create employment, and the president would have to "stand up and take responsibility" for the results.
The figures from the US Labor Department show only 80,000 new jobs were created in the month, a much slower employment growth rate than earlier this year.
Go to next video: Romney: Obama health law 'a tax'