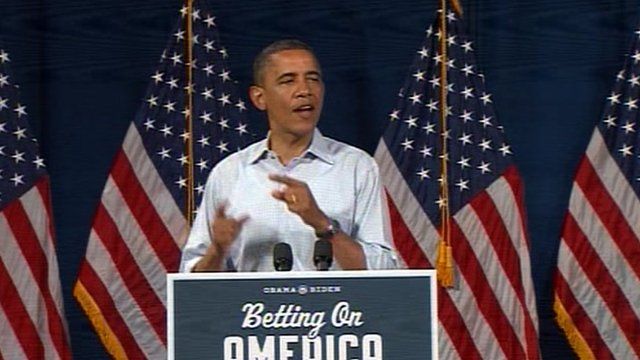 Video
Obama 'not satisfied' until middle class more secure
President Barack Obama has talked about US unemployment at a campaign stop in Poland, Ohio, on the last leg of a two-day bus tour through the states of Ohio and Pennsylvania.
On Friday morning, a key economic indicator showed that the US added 84,000 new jobs in June and the unemployment rate stayed at 8.2% nationally.
Mr Obama told supporters that while the figures showed the economy had taken "a step in the right direction", he would not be satisfied until middle-class families "have some basic security".
The president is due to finish his bus tour in Pittsburgh, Pennsylvania later on Friday.