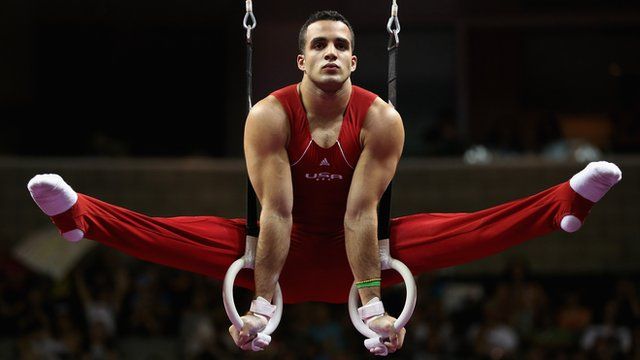 Video
Danell Leyva: US Gymnast thanks mother for fleeing Cuba
Danell Leyva's mother and step-father were both noted gymnasts in Cuba, competing on the national team.
Now, they run a gym in Miami, where Leyva immigrated as a young child and currently trains.
The world champion on the parallel bars, Leyva won the all-round US title last year as well as the US Olympic trials. The 22-year-old will be competing in the team event and considers his best chance of individual gold to be the high bar.
Danell says he loves living in Miami's Cuban-American community and hopes to meet some of the members of Cuba's Olympic team while at the London Games.
The BBC's David Botti went to see him train and heard how he is inspired by the sacrifices his parents made to get the family to the US.
Edited by the BBC's Bill McKenna