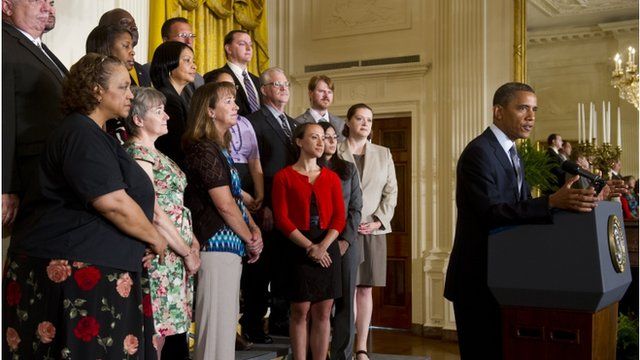 Video
Obama calls for middle-class tax cut
Americans earning up to $250,000 per year (£160,000) should benefit from the renewal of a Bush-era tax cut, US President Barack Obama has said.
In an address from the White House, Mr Obama argued that tax cuts for higher earners should be allowed to expire at the end of this year.
He called Congress to extend the sub-$250,000 tax cut for one year in a bid to prevent rises for many Americans.
But few expect Republican opponents in Congress to agree to his plan.