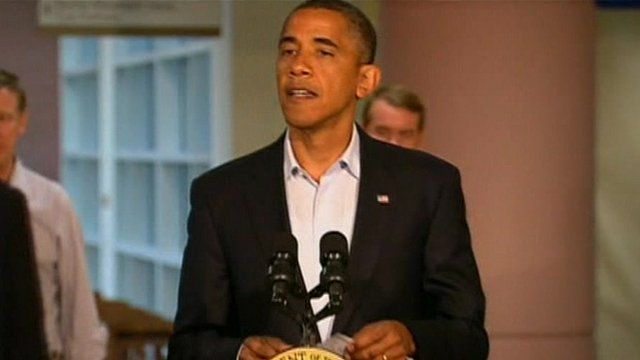 Video
Aurora shooting: Obama says US stands with victims
US President Barack Obama has told the people of Aurora, Colorado, that the whole country is thinking of them after a cinema shooting which left 12 dead and 58 injured.
Mr Obama met survivors and victims' families when he visited the University of Colorado Hospital in Aurora.
James Holmes, who's 24, has been arrested in connection with the attack.
Alastair Leithead reports.
Go to next video: President Obama to visit shooting city