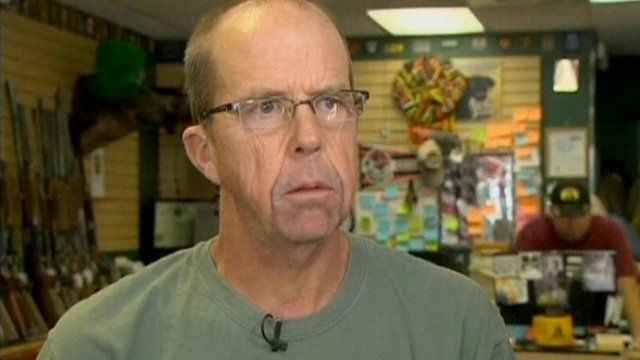 Video
Colorado shooting: Gun sales up after cinema killings
The number of people seeking to buy guns in Colorado has soared since last week's mass shooting in the US state's town of Aurora, say law officials.
In the three days after the shooting, applications for the background checks needed to buy a gun legally were up 43% on the previous week.
The shooting at a cinema showing the new Batman film left 12 people dead and 58 injured - 20 remain in hospital.
Go to next video: US shooting suspect appears in court