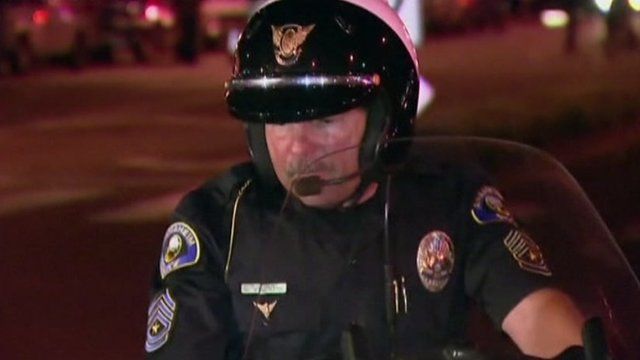 Video
Anaheim police disperse riots over police shootings
The city of Anaheim, California, has seen four nights of violent protests in the wake of fatal police shootings of two men at the weekend.
The violence mounted outside City Hall as council members voted unanimously to investigate the incidents.
About 500 protesters threw rocks, broke windows, and threw a petrol bomb at a police car as 250 policemen fired soft bullets and pepper balls at the crowd. Twenty-four people were arrested.
Manuel Diaz was shot dead as he ran away from a policeman on Saturday, while Joel Mathew Acevedo was fatally shot after firing at a policeman on Sunday.
Go to next video: White House leaks 'contemptible'