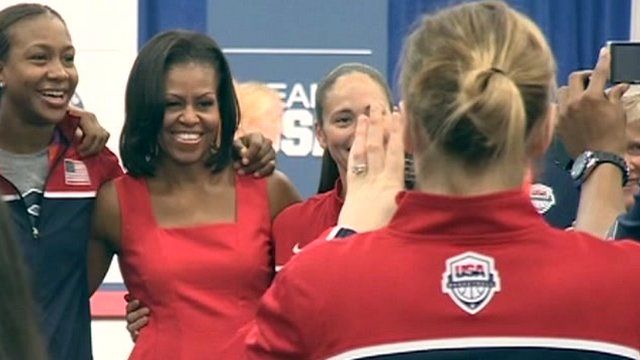 Video
First Lady Michelle Obama speech to 'inspiring' Olympians
Michelle Obama has formally started her stint as leader of the US Olympics delegation by telling American Olympians she is inspired by their company.
The First Lady mingled afterwards, posing for photos and sharing hugs with dozens of the athletes.
She told Team USA that some of her fondest memories involved watching the Olympics on television and spoke about her father losing his own athletic ability due to multiple sclerosis.
Mrs Obama was introduced by the former Olympic gymnast Dominique Dawes, who had joked that the First Lady was better at skipping.
Go to next video: 'Olympomania' for torch at Hyde Park