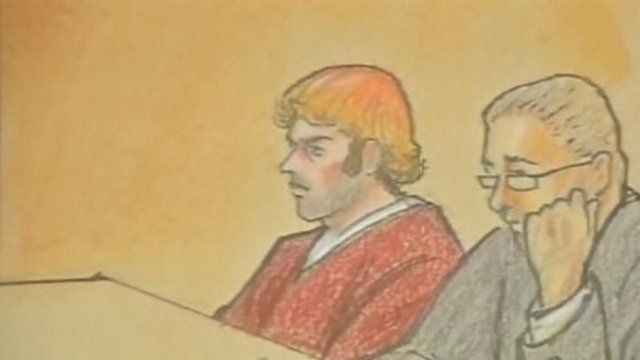 Video
Colorado shootings: Cinema attack suspect faces 142 charges
The man suspected of shooting dead 12 people at a midnight screening of a Batman film at a Colorado cinema has been formally charged with 142 criminal counts.
James Holmes was reportedly quiet and unemotional as he appeared in court and at times he appeared to be trying to focus his eyes.
If convicted, the 24-year-old could face the death penalty.
Alastair Leithead reports.
Go to next video: Christian Bale visits Colorado victims