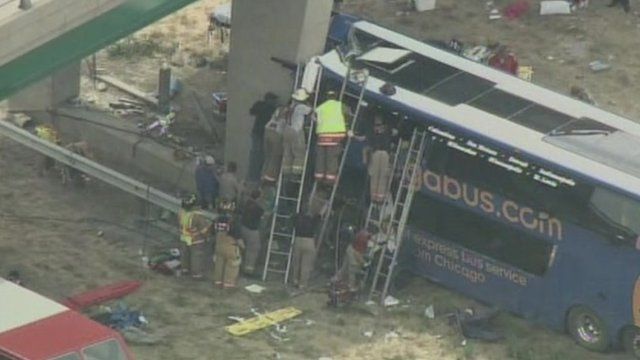 Video
Megabus crashes into Illinois highway bridge
A double-decker coach has crashed into a concrete support pillar under a highway bridge in the US state of Illinois, causing multiple injuries.
No deaths were reported and there was no official number of injuries, but NBC News said more than 30 were hurt.
As many as 30 ambulances and five helicopters were called to the Interstate 55 crash, local media said.
The Megabus coach, heading from Chicago for Kansas City, Missouri, was believed to have 81 passengers on board.