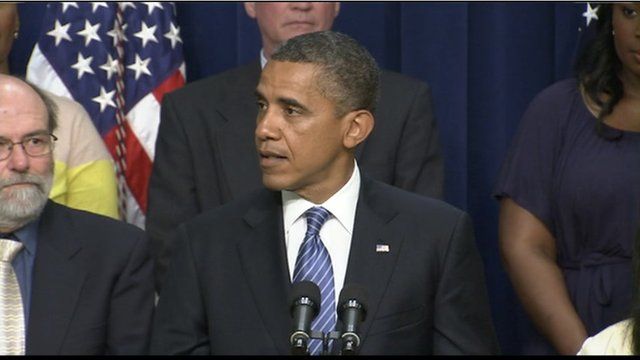 Video
Obama: 'More to do' for unemployed
Monthly US jobs data has shown mixed results for the US economy - 163,000 jobs were added, but the unemployment rate still inched up to 8.3%.
President Barack Obama said at the White House that the US was trying to recover from its biggest economic crisis since the 1930s.
"We are not going to get to where we need to be if we go back to the policies that helped to create this mess in the first place," he said.