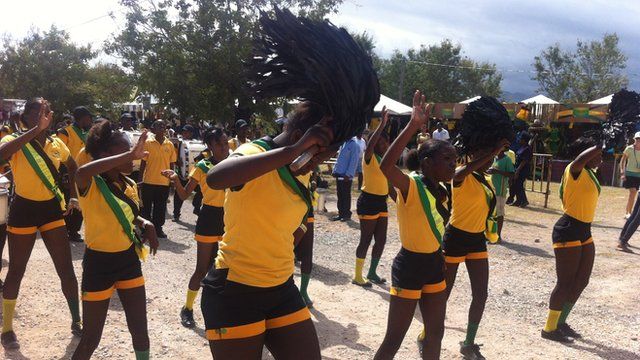 Video
Memories of Jamaican independence, 50 years on
On 6 August 1962, the British flag was lowered in Jamaica for the last time, and the Jamaican flag raised.
Its 307 years as a British colony had come to an end.
Now, the country's streets, buildings and even its people are decorated in the national colours of black, gold and green as Jamaica celebrates 50 years of independence.
Dance and music performances took place all over Jamaica in venues from schools to sports fields. The star events were at the Jubilee Village in Kingston, where thousands of Jamaicans came to celebrate their heritage.
As they gathered there, many reflected on their memories of independence, and how their country has changed in the 50 years since.